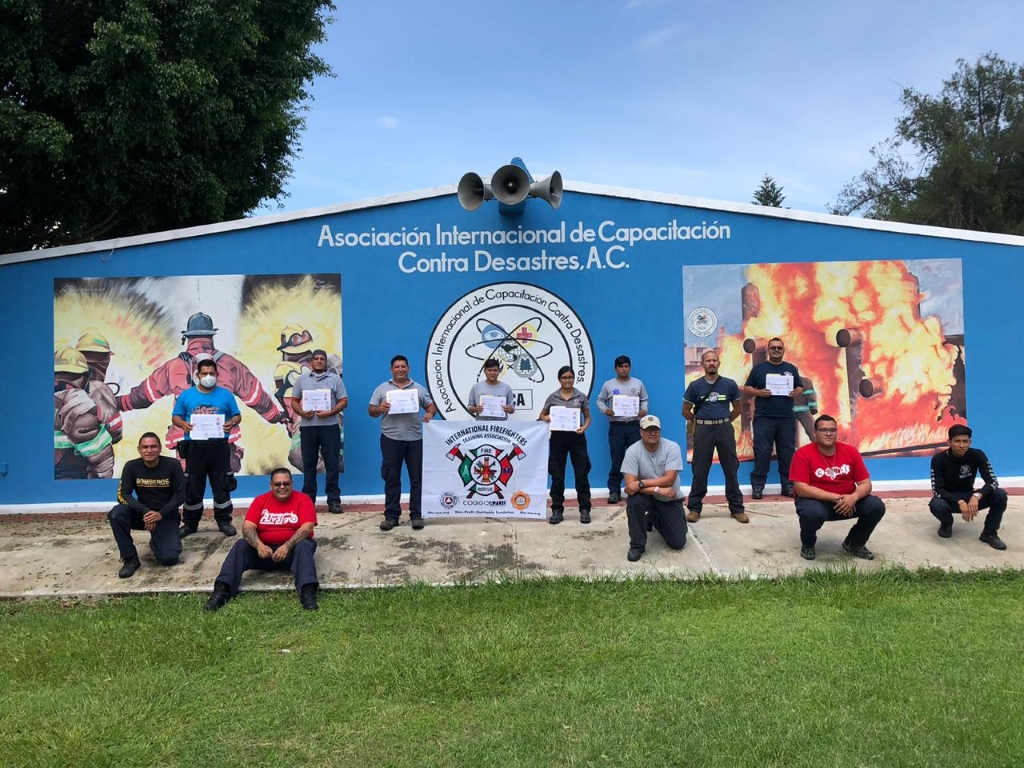 COMALA, COLIMA, MEXICO SUMMER/FALL 2020 TRAINING SYMPOSIUMS
IFTA in collaboration with Francisco Alejandro Rodriguez Garcia host summer training symposiums.
Learn More…
International Firefighters Training Association volunteers load donated fire and rescue equipment into the "Code Azul" truck to begin the transport to Comala, Colima, Mexico.
Learn More…
The International Firefighters Training Association, has once again donated to the 2020-2021 school year scholarship of University Student Wendy Maria Angelino Lopez. Wendy is in the Rotary Club Sur Becas Scholarship Program. Wendy is continuing her studies at the University of Guadalajara, Campus Vallarta.
The International Firefighters Training Association answers a call for help in Puerto Vallarta due to the Covid-19 pandemic. The pandemic has brought the thriving Puerto Vallarta's tourist economy to a halt. Many people relied on tourism jobs for their livelihood.Learn More…
IFTA sponsors the City of Puerto Vallarta's softball team with a new design and team uniforms for the fall season.
Learn More…
Francisco Alejandro Rodriguez Garcia, Director of the Municipal Unit of Civil Protection Comala, Colima, Mexico presents the IFTA with a custom original graphite painting.
The artist is Carlos Martinez. In addition to being an artist he is also a nurse and originally from Colima.Learn More…
On July 1, 2020, during the Santa Barbara Sister Cities monthly board meeting (via Zoom) the International Firefighters Training Association, in collaboration with Chief Russell II, Beckwourth Fire District, and the Santa Barbara / Puerto Vallarta Sister Cities Committee presented Francisco Alejandro Rodriguez Garcia Director of the Municipal Unit of Civil Protection for the municipality of Comala, Colima Mexico and the entire community of Comala with a 1987 Van Pelt Duplex Pumper.Learn More…
International Firefighters Training Association President Bret Russell delivers a project update at the Puerto Vallarta Sur Rotary Club meeting.
Learn More…
The International Firefighters Training Association Team completed a very successful week in, Hidalgo, Actopan, where we met up with the directors of E.S.S. & Team Fenix, our hero Randal Goodwin, Jorge Navarrete and Scott Lail, along with the Team Fenix crew Jorge Jr. (Tolin), Brad, Ben, Clint and Will during their training symposium. We sincerely thank the entire Phoenix team for their open arms, hospitality and of course, the tequila.
Learn More…
Jorge Zambrano, owner of the world-famous Andale's restaurant and bar in Puerto Vallarta shows off a custom-made International Firefighters Training Association tile, that will be mounted on the wall of the restaurant.
Thank you, Jorge, for all your support
Next Page »
nextlabel