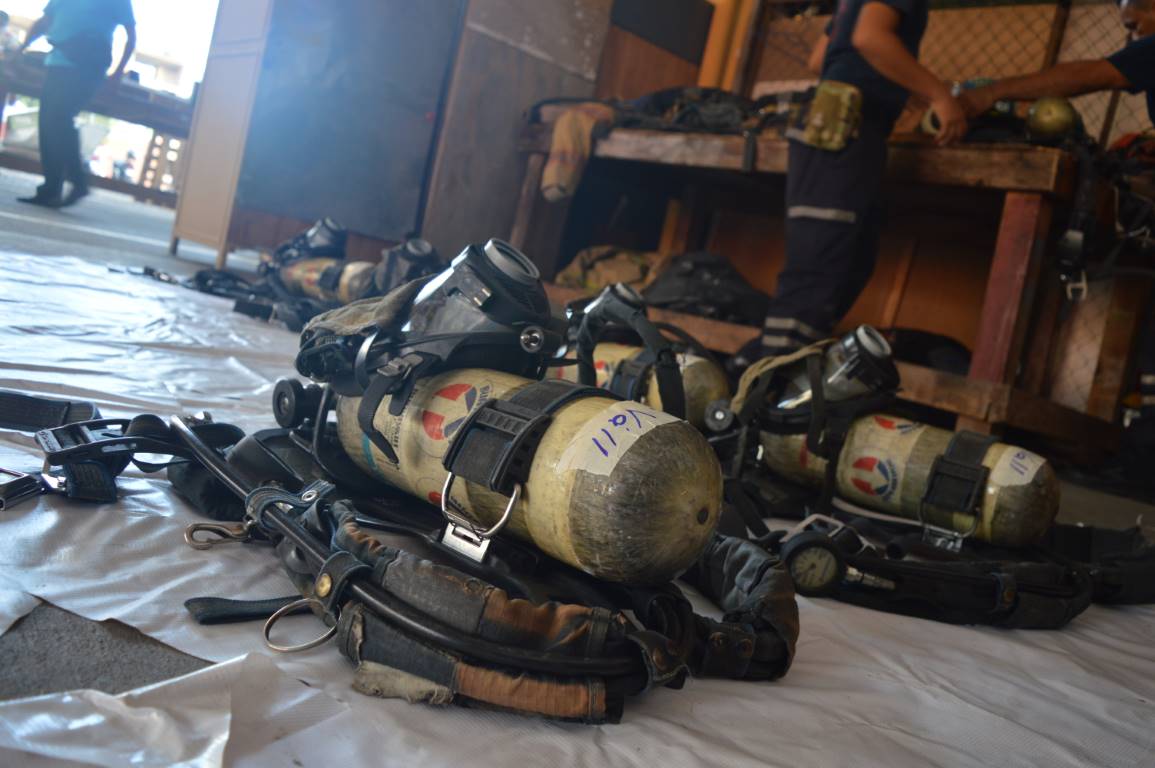 About Us
The International Firefighters Training Association was created by firefighters from the US and Mexico who came together to brainstorm ideas with city officials.
Our objective was to utilize our resources and create a strategic plan to meet the needs for equipment and progressive training to enhance the operations of fire departments in Mexico and Central America. As the interest and support grew from many different entities such as, Fire Departments, International Rotary Clubs, Sister Cities, philanthropy foundations and city officials, so did our group of active and retired professional and volunteer firefighters who volunteer and help.
IT'S NOT JUST ABOUT FIREFIGHTING
We don't just train emergency management personnel. We support and are actively involved in many special projects, working hand in hand with the Rotary Clubs in the cities we assist.
History
In 2006, our history began with a donation of firefighting and rescue equipment made to the Tijuana Mexico, Fire Department. In 20I2, I started volunteering and teaching the firefighters in Puerto Vallarta and Bahia de Banderas. In 2013, I was able to raise funds to purchase a fire engine, rescue equipment, medical equipment and firefighter turnouts from the State of Washington. This equipment was transported and staged at the Phoenix Fire Department's maintenance yard until we were able to secure the paperwork and present it to the Bahia de Banderas Firefighters. The Bahia de Banderas Firefighters volunteered to drive the engine and equipment from the US border to Nuevo Vallarta. In 2014 and 2015, we continued to raise funds and donate for training symposiums, rescue equipment, storage facilities for donated equipment, and upgrades to fire stations.
In 2017, with the City of Puerto Vallarta's Fire Chief's support, Wilber Guerra, a Firefighter with the City of Puerto Vallarta, and I created the International Firefighters Training Association.
In collaboration with the City Fire Chief and local Rotary Club, we developed a strategic plan to enhance the operations, safety, and working conditions of the City of Puerto Vallarta Fire Department. The first priority was a complete remodel of the main Fire Station's kitchen. The second priority was to create a continual training program. The training program would include bringing in top U.S. instructors for a week long, bi-annual training symposium, including training officer and instructor classes.
Working with both the Marina Puerto Vallarta and Cherry Creek, Colorado, Rotary Clubs IFTA provided the funds for the remodel of the City of Puerto Vallarta's main fire station.
In addition, we have donated reflective safety vests, rechargeable flashlights, rain gear and tools to the local Police Department, and sponsor the city's softball team.
The International Firefighters Training Association donated funds to support the first (May 2019) training symposium for the City of Puerto Vallarta Fire Department. The symposium included the Puerto Vallarta firefighters and firefighters from seven other departments, some drove over 6 hours to attend. This symposium included 46 students, 15 support staff and 9 U.S. instructors. We were able to provide food and drinks, participant T-shirt, and a completion certificate to each student.
Special thanks to the Villa de Palmar, Puerto Vallarta, who donated rooms for 10 days for the instructors and the Marina Puerto Vallarta Rotary Club who assisted with lunches and drinks for the week.
In November 2019, with the support from the Santa Barbara / Puerto Vallarta Sister Cities Committee, we completed a complex training symposium with over 65 participants from seven different fire departments from the states of Jalisco, Colima and Nayarit, that included: Fire Apparatus Engineer course, including apparatus preventive maintenance, a driver's safety course, pumping and hydraulics; Introduction to wildland firefighting and safety class; and an IFTA "train the trainer" course. This will enable the local fire departments to have qualified training officers to train their departments as well as neighboring fire departments. These new training officers will now become part of the IFTA training cadre for future training symposiums.
In September, 2020 the IFTA, in collaboration with Francisco Alejandro Rodriguez Garcia Director of the Municipal Unit of Civil Protection for the municipality of Comala, Colima Mexico and the Santa Barbara / Puerto Vallarta Sister Cities Committee begin the process of developing and building an emergency equipment donation distribution and repair center.