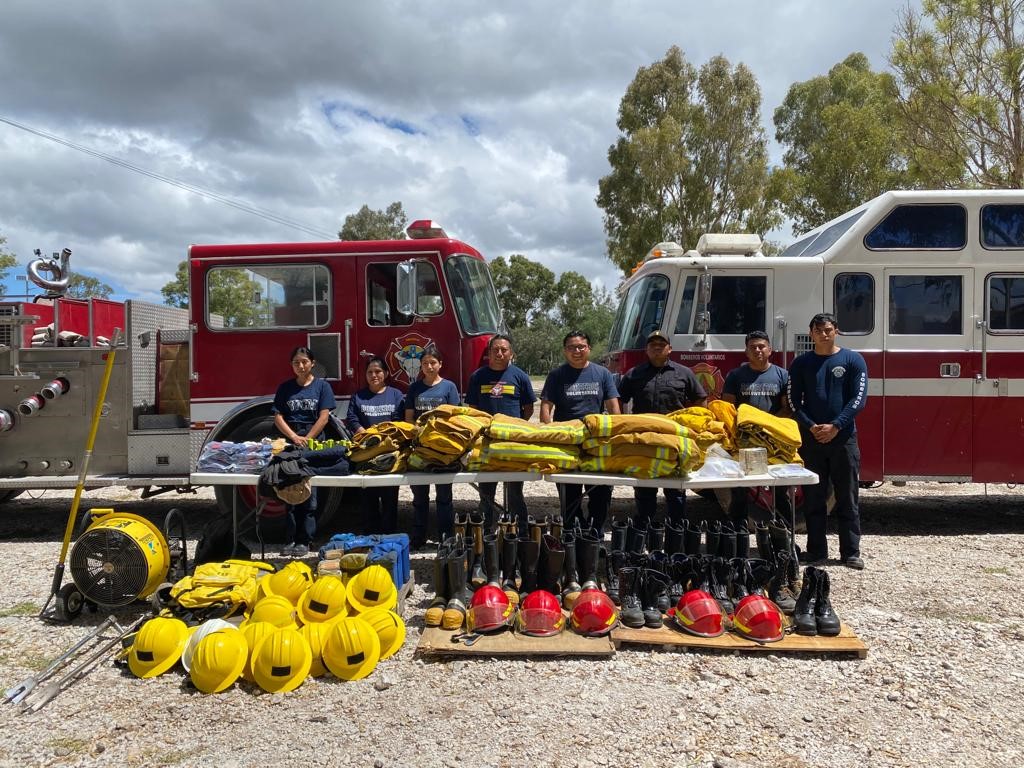 Bomberos Voluntarios Ezequiel Montes Queretaro Visit
Bomberos Voluntarious Ezequiel Montes Queretaro made a visit to the IFTA warehouse in Orange County, CA. During this visit items were donated by the International Firefighters Training Association.
Armando Tinajero Hernandez, Miguel Angel Tinajero Hernandez, Leonardo Hernandez Almaraz, Jessica Hernandez Galvin and Leonardo Hernandez Galvin were able to pick out much needed fire, rescue and medical emergency equipment for their fire department.
Along with donated items, department tee shirts were exchanged with everyone.