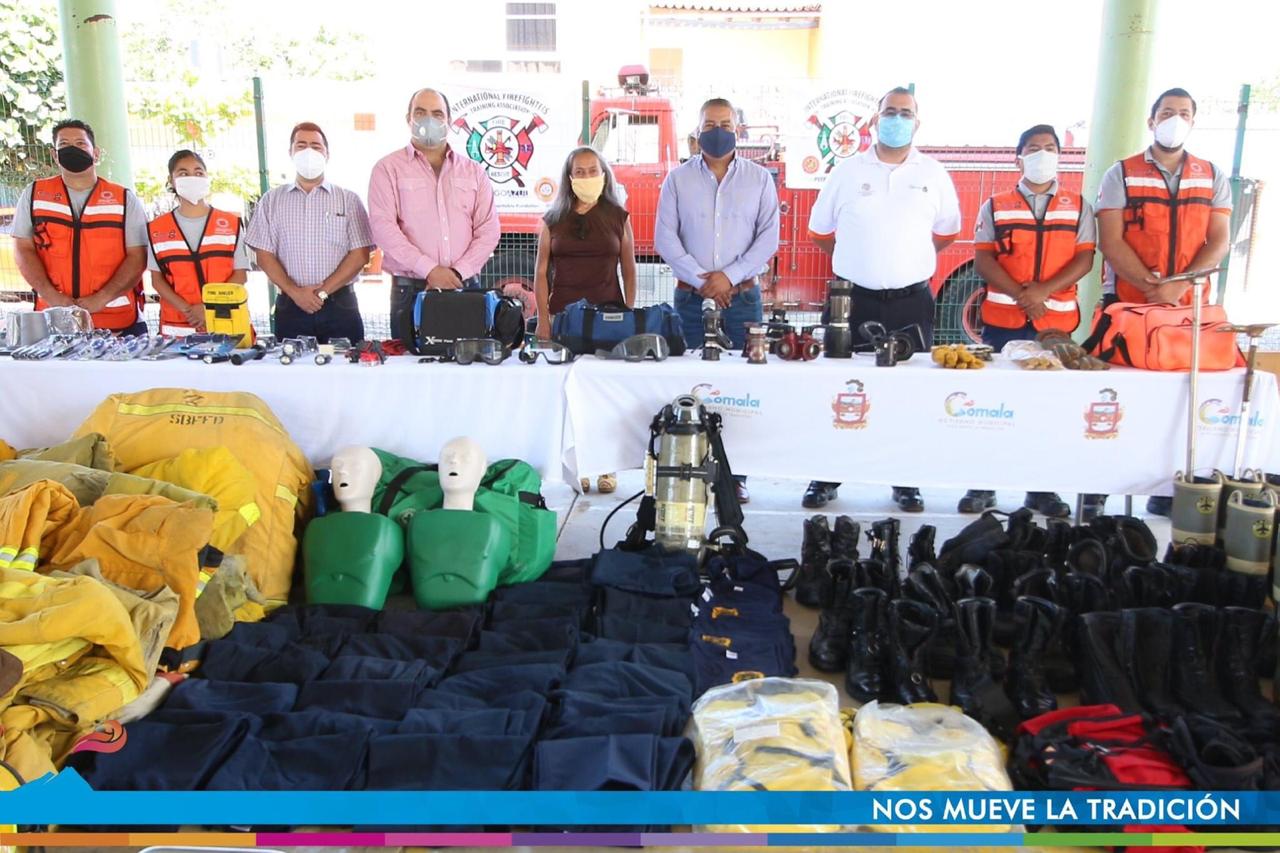 DONATED EQUIPMENT REACHES COMALA, COLIMA, MEXICO.
International Firefighters Training Association volunteers load donated fire and rescue equipment into the "Code Azul" truck to begin the transport to Comala, Colima, Mexico.

The truck was then driven to Comala, Colima, Mexico where it was unloaded by Comala firefighters. The equipment was then presented to the community in a ceremony, attended by Comala Municipal President Donaldo Zuniga, Director of the Municipal Unit of Civil Protection Francisco Alejandro Rodriguez Garcia, and the President of the Comala Firefighting Board, Agustin Morales.
This is the first transport of fire and rescue equipment that will donated to the IFTA / Colima Emergency Equipment Donation Distribution Center that is currently under development.