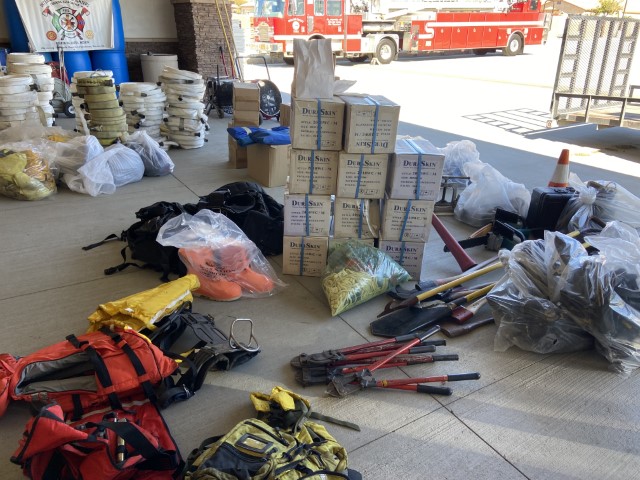 Emergency Fire and Rescue Equipment Arrives in Jalisco for donation after the Tuxpan training Symposium.
The International Firefighters Training Association donated another 2 tons of fire, rescue and emergency medical equipment, including over 9,000 feet of new fire hose, 17,000 medical rubber gloves, smoke ejectors, chain saws, high pressure airlines and carts, rescue tripod and rescue equipment, flashlights and a thermal imaging camera.
This equipment will be donated to the participating municipalities at the conclusion of the of the training symposium.
---