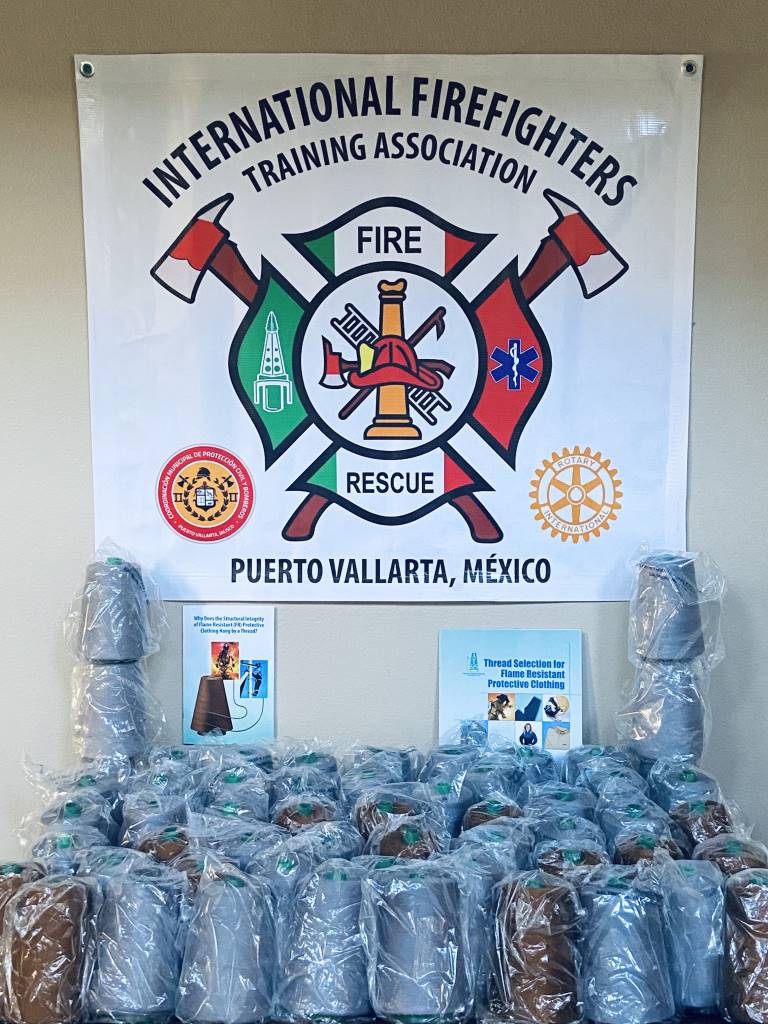 Thank You Atlantic Thread Supply Company
The International Firefighters Association would like to thank Vince Diaz and the Atlantic Thread & Supply Company for their very generous donation of Nomex thread. This thread meets all the NFPA standards and will allow the many fire departments we assist to safely update and repair all their protective structural and wildland firefighting protective clothing.
These donations will be forwarded and assist fire departments throughout Jalisco, in addition to the City of Puerto Vallarta Rotary Club SUR to support the Volcanes Sewing School.
See informational letter from Puerto Vallarta Rotary Club SUR below:
The Volcanes Sewing School was established 5 years ago to teach women in Volcanes how to sew and then to offer them positions in the Production Unit so they could earn some money to supplement their family income. The goal being that they would make enough money that their children would not have to drop out of school when they reached 15 and 16 to help the family earnings. It is working. The school has classes in the morning from 8 am to 12 noon each school day. The course is three months long.
When they graduate some are offered a position in our production unit. The hours are from 1 p.m. to 8 p.m. The school has its own building with 28 Brother top of the line home machines and 8 industrial machines. Our customer base includes hotels, condos, women's boutiques and schools.