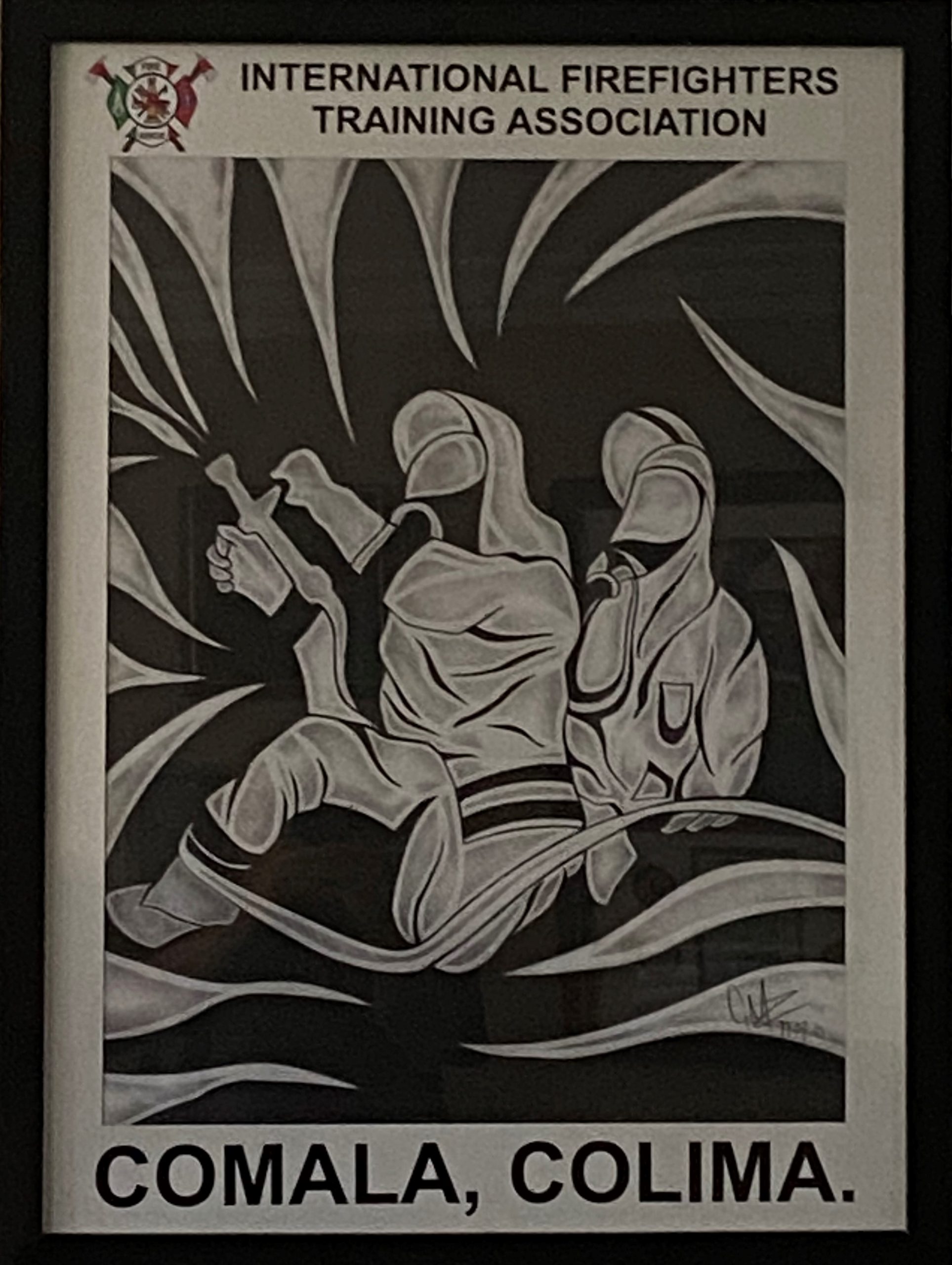 THANK YOU, COMALA ARTIST CARLOS MARTINEZ
Francisco Alejandro Rodriguez Garcia, Director of the Municipal Unit of Civil Protection Comala, Colima, Mexico presents the IFTA with a custom original graphite painting.
The artist is Carlos Martinez. In addition to being an artist he is also a nurse and originally from Colima.
The artwork is based on two local firefighters who are fighting a fire.
The type of work is abstract and minimalist being art with graphite. Graphite is one of the oldest methods of painting or writing.