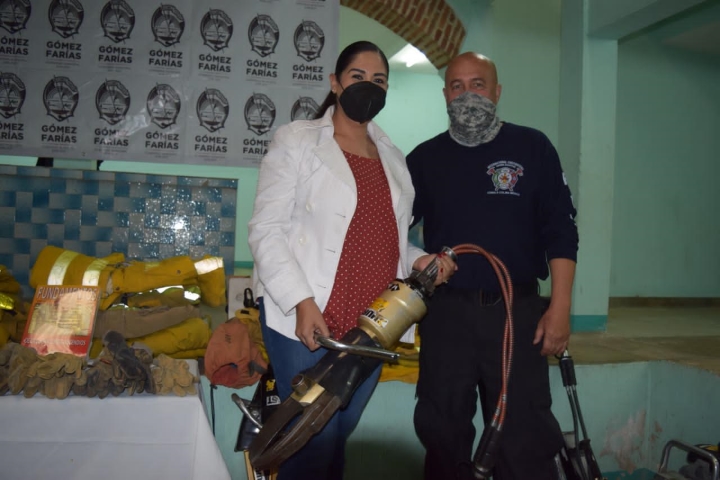 Vehicle Extrication Training and Equipment donation in Gomez Farias, Mexico.
On November 28-30, 2020, The International Firefighters Training Association sponsored a vehicle extrication training class in Gomez Farias, Mexico. The class was coordinated by Alejandro Rodriguez García, director of the Municipal Unit of Civil Protection, Comala, Colima, Mexico. Alejandro Rodriguez Garcia is the International Firefighters Training Association's regional training coordinator.
The training was attended by the firefighters from the cities of Tecalitlan and San Gabriel.
After the training was completed, a complete set of Hurst Tools (Jaws of Life) were donated along with other fire & rescue equipment to the City of Gomez Farias. The firefighters from Tecalitlan and San Gabriel also received firefighting and rescue equipment, as well as certificates of training.
A special thanks to Ariana Barajas, President of the municipality of Gómez Farias and Fire Chief Adolfo for the great hospitality and ceremony.