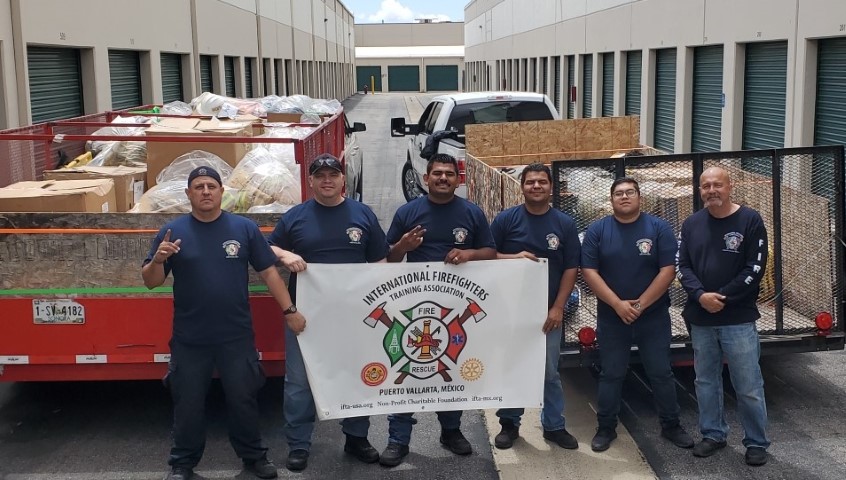 Ciudad Obregon, Mexico Firefighters Assist in IFTA Equipment Transport
Firefighters from Ciudad Obregon, Mexico came to Southern California to the IFTA donation storage unit. We loaded two pickup trucks and trailers of fire, rescue and medical equipment. The equipment was transported to Ciudad Obregon where it is staged until mid-June, when they will transport it to our Jalisco donation center in Puerto Vallarta.
IFTA also donated a large cache of specialized USAR tools and equipment as well as fire and rescue equipment to the Ciudad Obregon Fire and Rescue Department.
Pictured are:
Rene Veliz Arra
Juan Mauael Samz Solis
Manuel Martinez Chavez
Luis Roman Cardenas
Juan Manuel Sandoval Cerecer