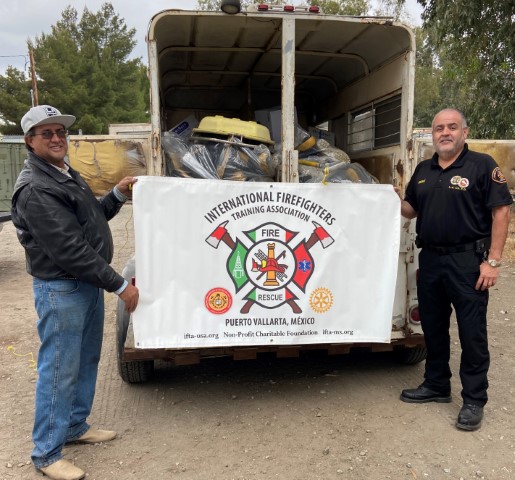 The Donations Continue
IFTA sent an additional load of fire, rescue and emergency medical equipment to Mexico. This donation transportation was made possible by our friend, Martin Munoz from Amigos de Lagos del Sur California. Martin generously volunteered his time, truck, trailer and drove the full load from Los Angeles to Phoenix, AZ. Martin met with Joe Martinez at our equipment donation staging area where the equipment was handed off.
The firefighters from Obregon will come to Phoenix, AZ and transport it to the IFTA donation center in Mexico.
Pictured are:
Raul Jimenez
Martin Munoz